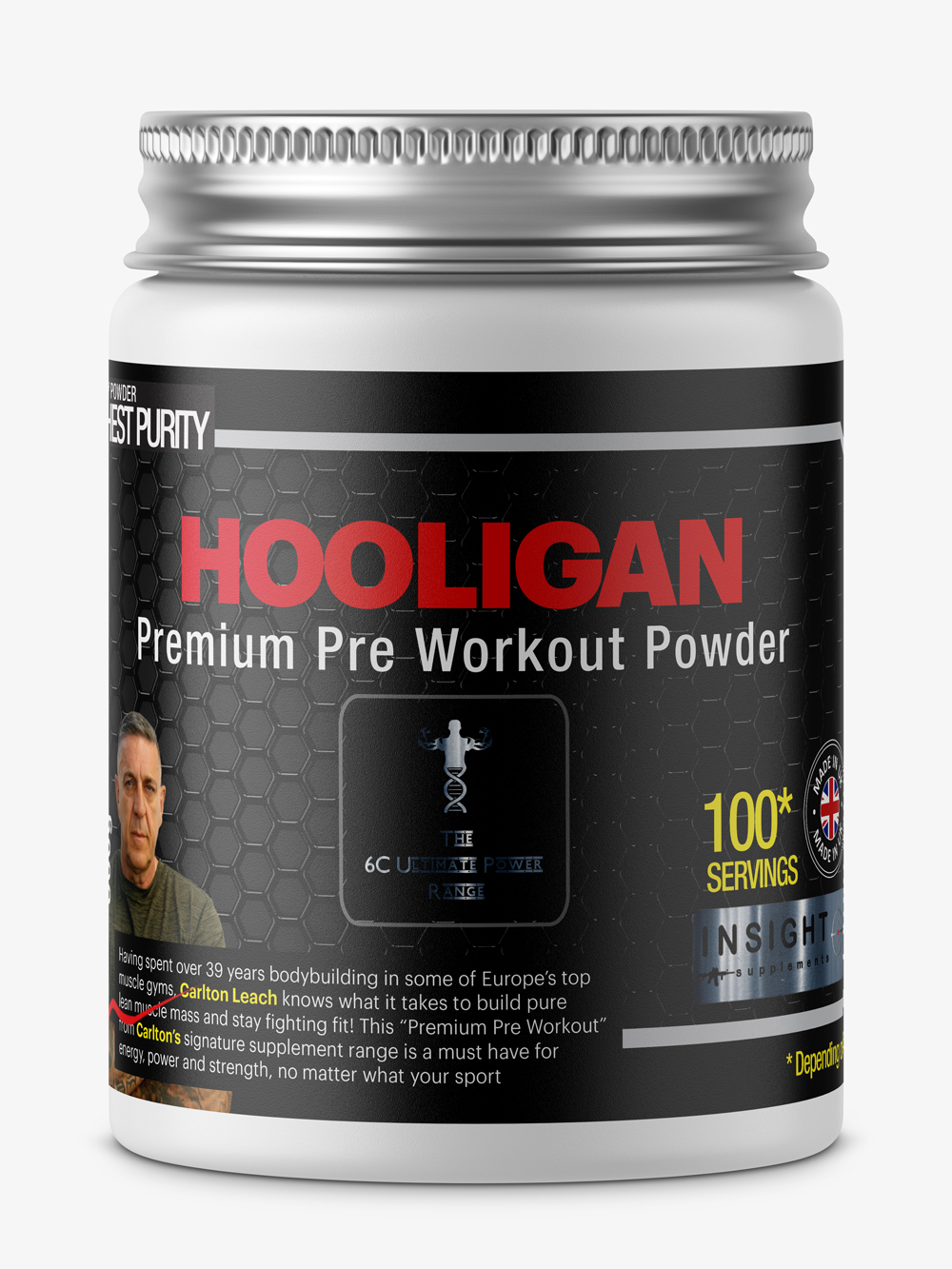 Hooligan Premium Pre-Workout Powder. Get the most from your workouts every time!
£ 21.99
Hooligan Premium Pre-Workout from The 6C Ultimate Power Range, by Carlton Leach!

Maximise your workout every single session with this powerful ZERO SUGAR, low-calorie pre-workout drink.

Train harder for longer

Increase concentration

High strength formula

Top quality ingredients

Huge energy boosts

Includes Vitamin B6, BCAA's & AAKG

Easy to mix

Great taste

0 sugars, just 2 calories per 5g serving

Made in UK under strict quality controls

250G gives up to 50 servings!