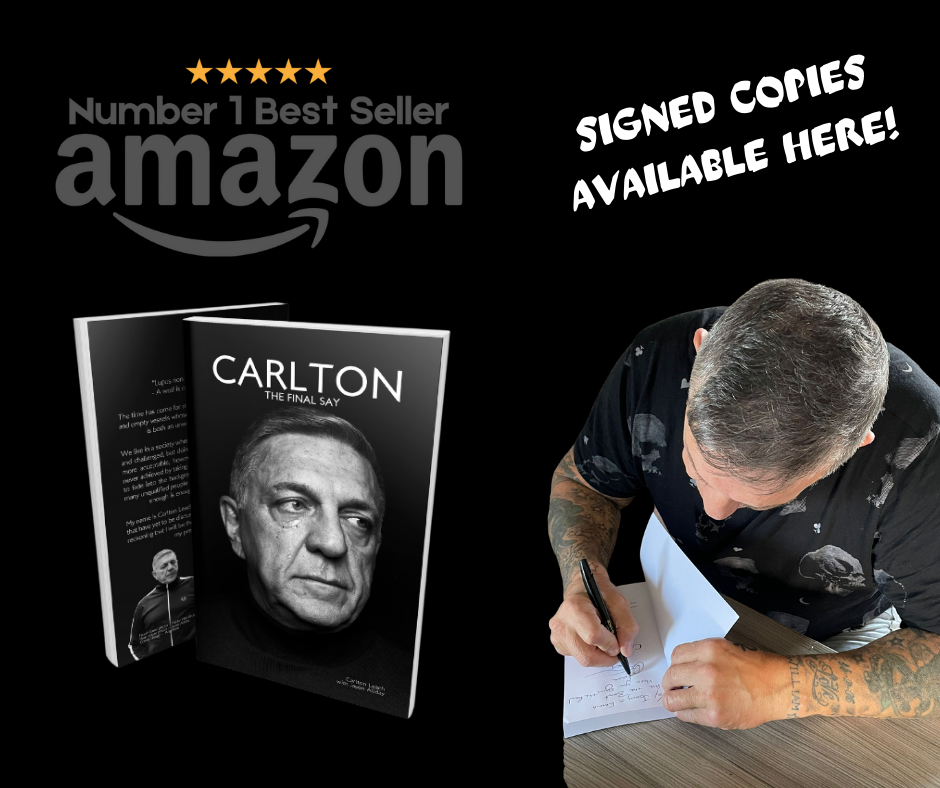 To this day, Carlton is overwhelmed by the number of people who have shown an interest in his life & followed his journey from respected ICF football hooligan, to feared bouncer, to muscle game enforcer & notorious gangster!
Carlton's best selling autobiography was originally published in 2002 & after turning heads, was made into a feature film in 2007.
Carlton is a well known West Ham United fan, he'll tell you he bleeds Claret 'n' Blue, so come hell or high water, he'll be watching them on match days!

If you've read Muscle & seen Rise of the Footsoldier 1 & 2, look up some of the documentaries Carlton has taken part in! He's also been featured in several other authors books that are well worth a read!
Carlton now has several business interests, including sponsorship deals & property development.

Carlton Leach
AKA Mr. C.
AKA "The Footsoldier"
AKA Carlton I'll See What I Can Do Leach